Stay moving at work with our Bike Desks

Starting at $799
or Monthly *$33.30



LifeSpan offers a variety of bike desk options based on your personal needs and fitness goals.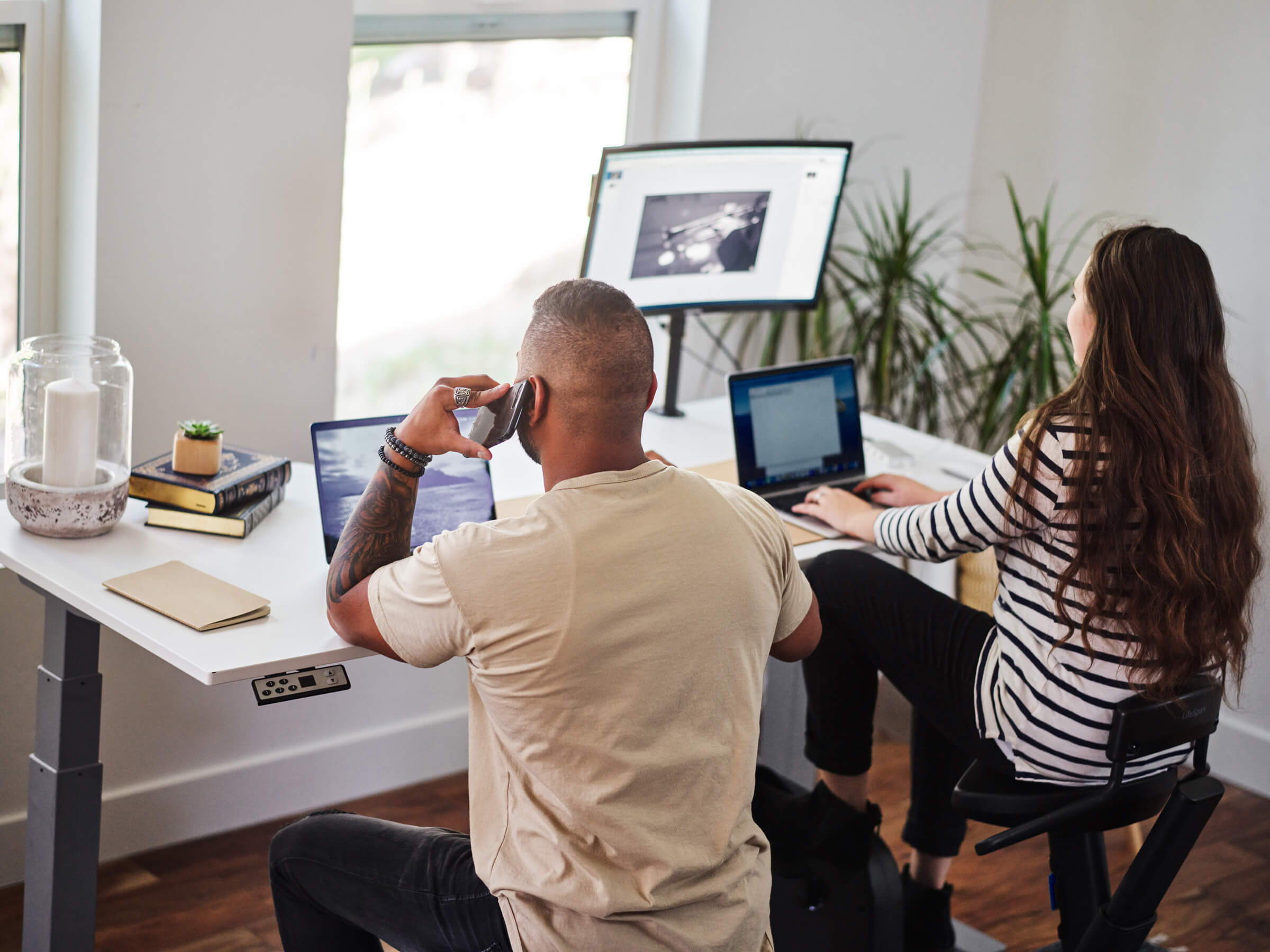 Get Moving with a
LifeSpan Fitness Bike Desk

When it comes to staying active during your workday, we all want the same thing: a simple way to get our blood pumping while keeping us energized throughout the day. But what if you don't run or you're looking for a low-impact way to stay healthy and still burn calories?
LifeSpan Fitness has got the perfect solution for you.
Stay moving at work with our Bike Desks
If you're looking to stay active and productive throughout your day, a bike desk is the perfect answer. Bike desks are a simple, convenient, and fun way to burn calories, prevent the risks of a sedentary lifestyle, and stay focused and productive while working.
Here are some of the top benefits of using a bike desk:
obesity can lead to serious health complications. To help prevent this, using a bike desk can enable you to burn calories while staying productive throughout your workday.
Achieve an active, healthy lifstyle
staying active throughout your day has a multitude of health benefits in addition to burning calories and losing weight. Regular exercise can prevent disease, improve concentration and brain functioning, improve your mood, and even boost your energy levels.
running and lifting heavy weights can put unnecessary stress on your joints and muscles. Cycling is a proven low-impact exercise that offers all the same benefits of other forms of cardio.
Boost focus and productivity
studies show that using a bike desk and staying active can actually improve your focus. As a result, you'll be more productive throughout the day and find it easier to concentrate on important tasks.
after a long day at work, it can be challenging to get yourself to the gym. But with a bike desk, you'll be satisfied knowing that you already got a great workout in during your work hours--freeing up more time in your day.
The under desk bike is small enough to fit under most standing desks and height-adjustable to fit your comfort level. They can also be incorporated with communal tables where more than one cycle may be placed around the table in a common area. With limited assembly required for each of these portable offices, it's easy enough that you can start exercising while working right away. Simply roll your own personal stationary exercise machine right next door from wherever space permits.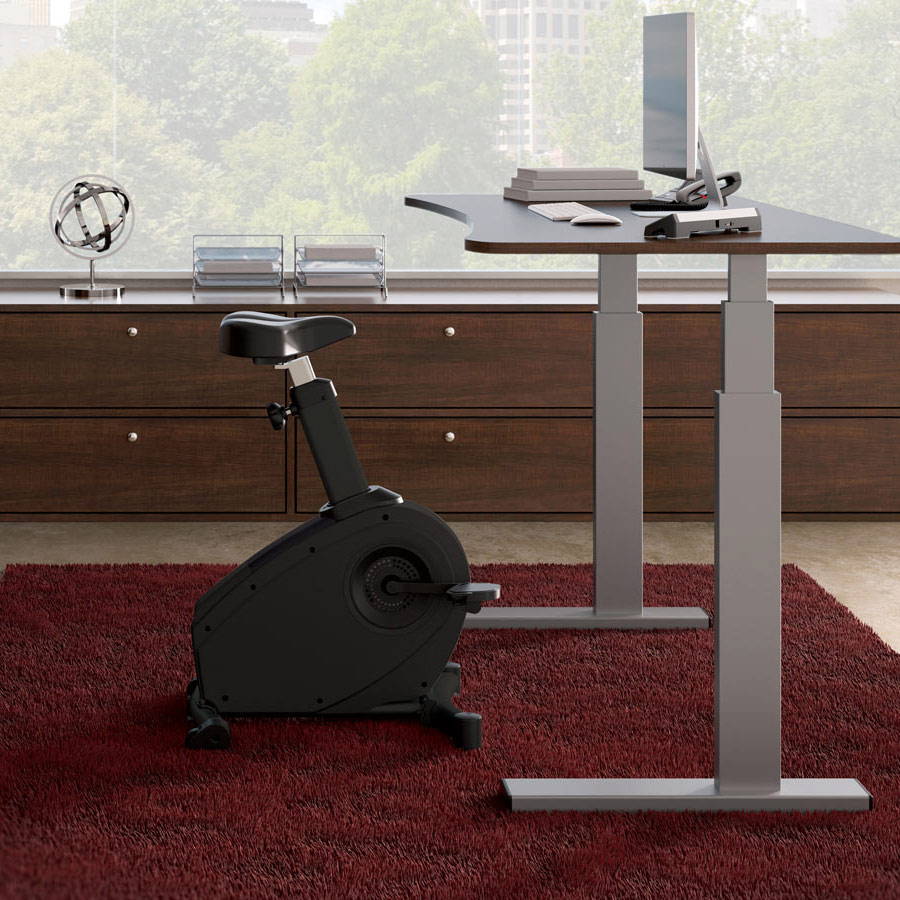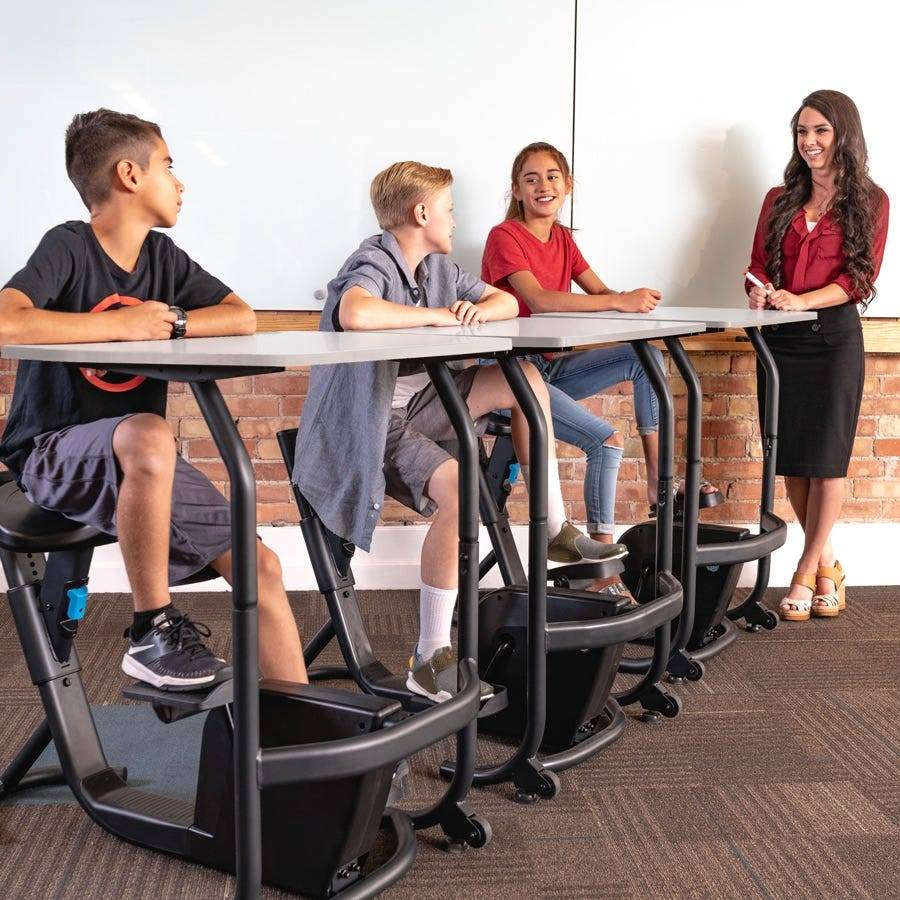 Take a look at our Bike Desk combos for all ages.
The Unity Bike Desk is an easy way for adults and kids to add movement to their day while working from home or learning. It can even help while doing recreational activities, like watching TV, reading a book, or working on a school project. 
With a built-in desktop and seat height adjustment, you can sit comfortably while getting your work done. The minimal-resistance pedals allow you to move throughout the day so you can be more active and comfortable while sitting at your desk.
Give your team the chance to move and stay fit while they work.
Enhance your employee wellness program while simultaneously providing an innovative, collaborative work space with a LifeSpan Bike Table. This versatile table can be arranged beneath two or three office desk bikes placed underneath it - making it perfectly suited for meetings in conference rooms and conversations in casual public areas. Both models feature silent cycling convenience, cordless operation, and 11 seat height positions to accommodate every employee and office setting.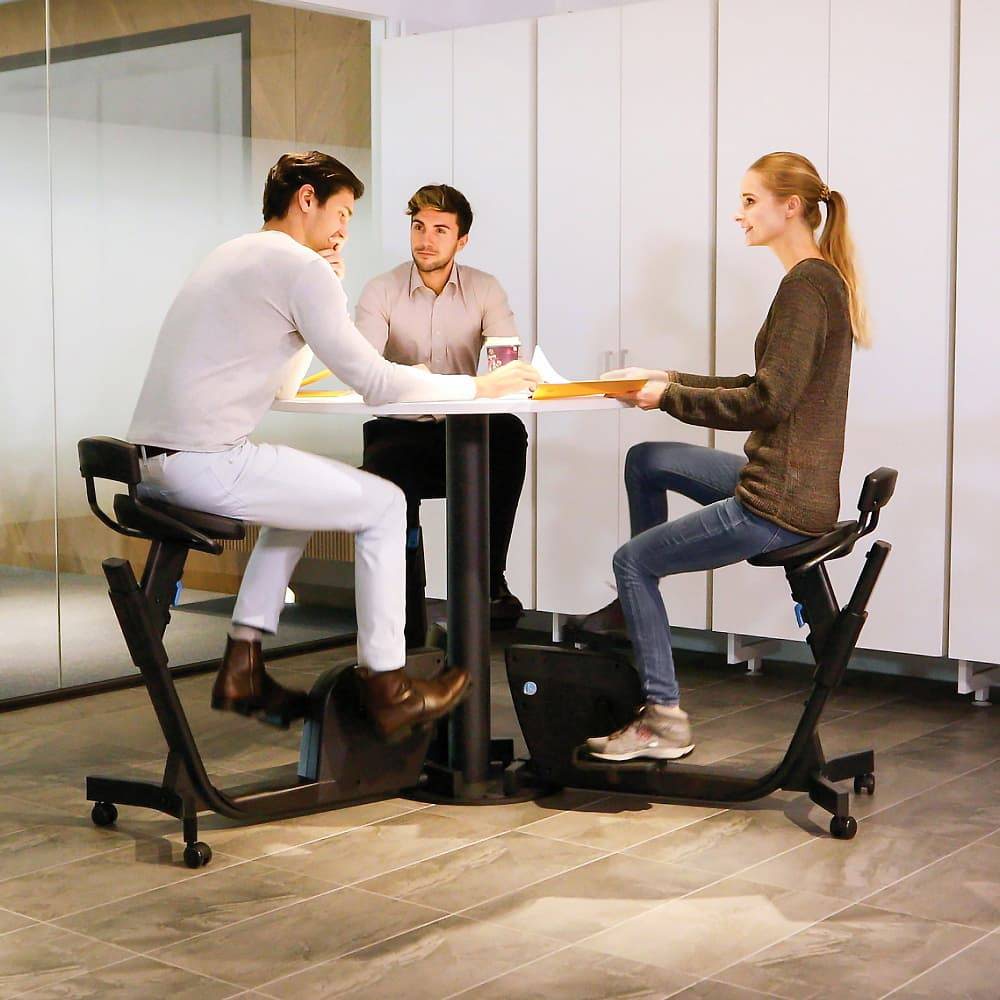 Looking to revamp your commercial space?
Fitness equipment built to last for gyms, multi-housing communities, recreation and rehabilitation centers, and more.